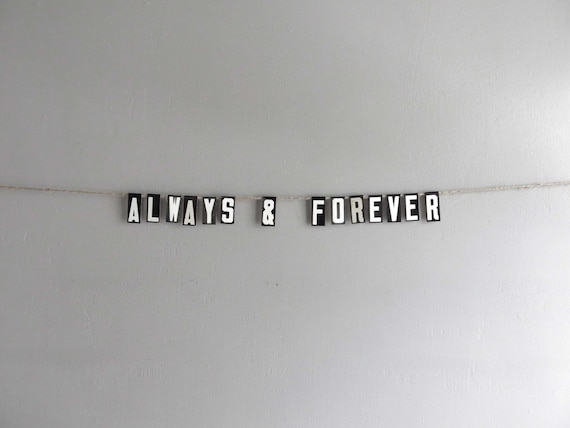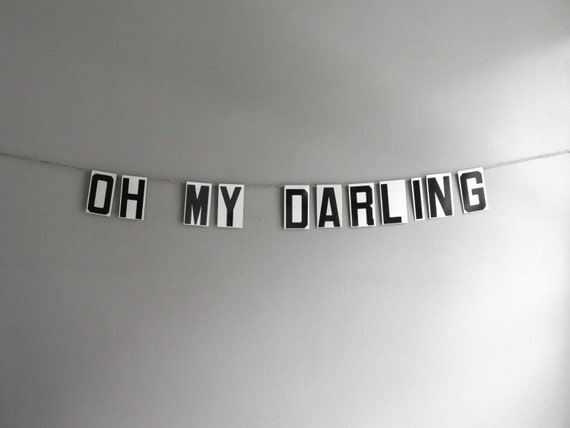 how romantic are these buntings from esty shop,
oh albatross
?
they are made up of vintage letters clipped around a simple piece of twine.
i love the black and white font and the messages on each of them!
wouldn't they look darling pinned up over a bed or mirror?
i think i need ALL of them.