on my birthday eve, i had the chance to visit the newest
miniluxe
location
on the south shore & experience their renowned warm oil mani/pedi services.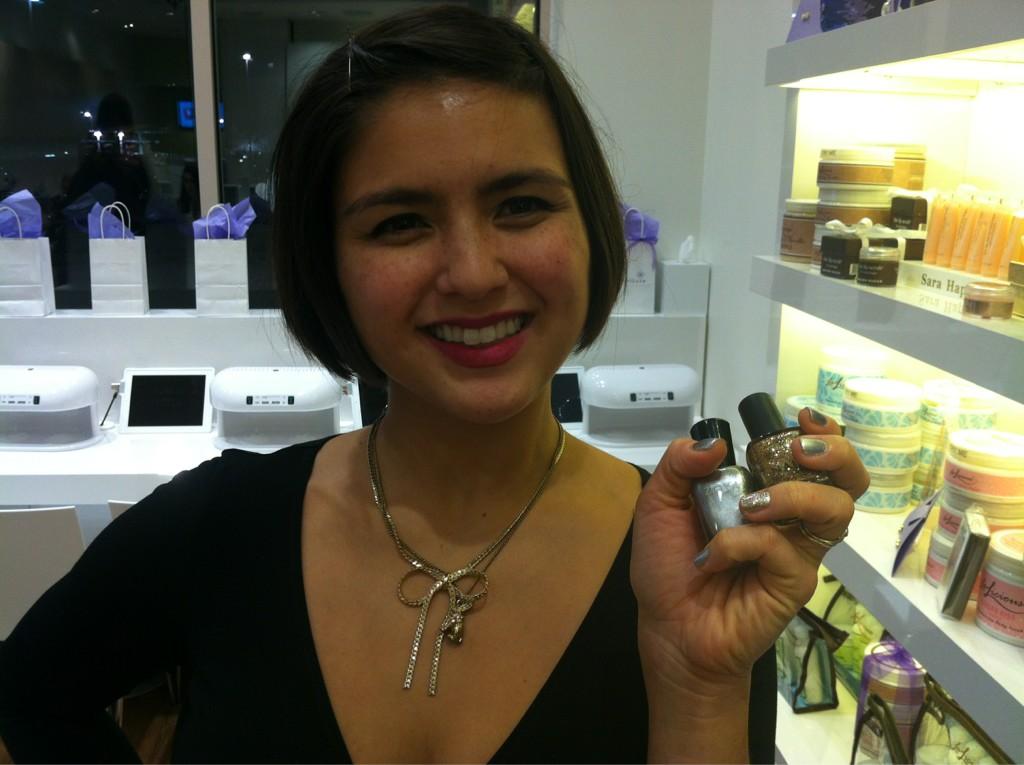 while i am embarrassed to admit the last time i had my nails done professionally was for my
wedding (over a year ago!), but even then, the experience was nothing to write home about.
it was one of those local walk-ins that usher you into an assembly line of manicures and
pedicures that are over before they even start.
the miniluxe experience, on the other hand, was the exact opposite.
i was asked first to pick my colors- i went with
zoya's trixie
& mini luxe's own luxe glitz
for a festive holiday look :) i have been meaning to try silver polish for a while now and this
(i will spare you the picture of my feet!)
then i was whisked over to one of the beauty lounge's custom-designed
pedicure chairs, which unlike a typical nail salon, does not include jets which
only re-cycle the last client's foot germs around in the tub. what sets miniluxe apart
from most places is that they offer a personalized service that centers around each
client, and offers the greenest, safest experience on the market today.
each and every tool and instrument used at miniluxe is run through a medical-grade autoclave,
where they are sterilized to hospital standards. clients are buffed and filed with their own
mini disposable instruments which are sent home for their personal use. packages of
tools are opened before the customer's eyes to ensure the utmost cleanliness.
"try to let us know if we are giving you too much attention," i was told
as my tired soles were scrubbed with rough sugar and rubbed with warm oil and
my hands were filed and manicured to perfection by lovely, knowledgable nail artists
( all at the same time!) while i chatted with a few new
blog
friends i had never met.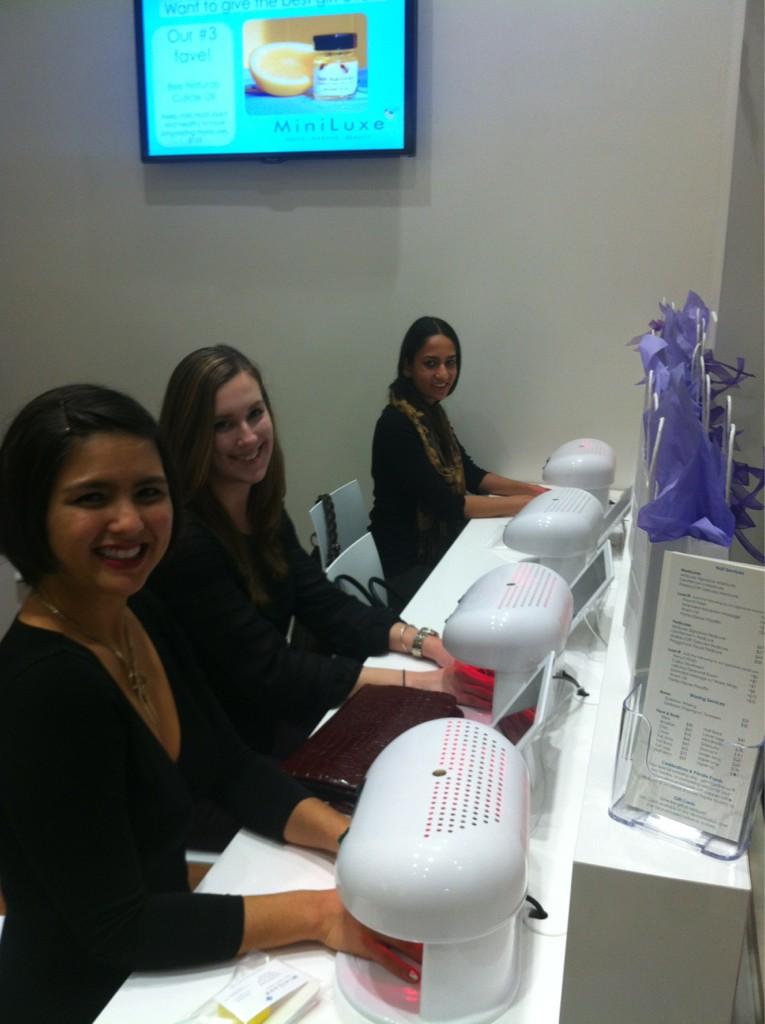 for a fairly good price, mini luxe offers a fun & friendly atmosphere,
with well-trained beauticians who care about offering you the best possible
service, in the healthiest, most environmentally responsible manner.