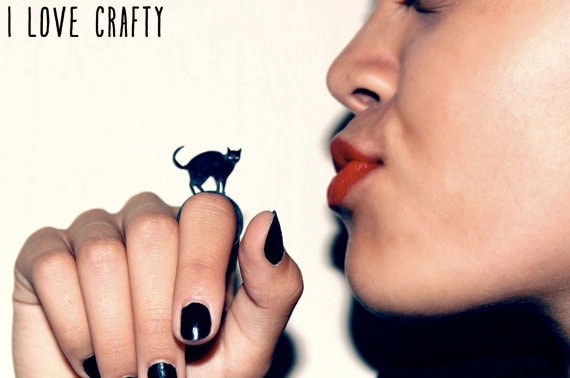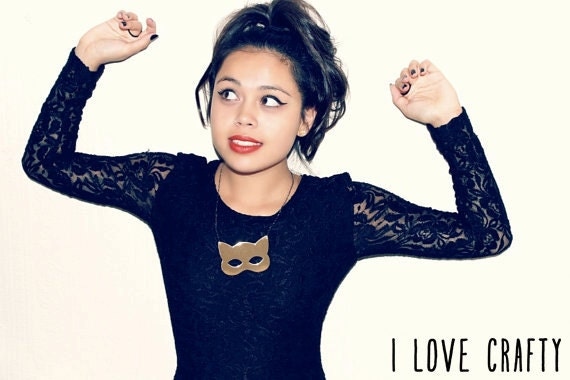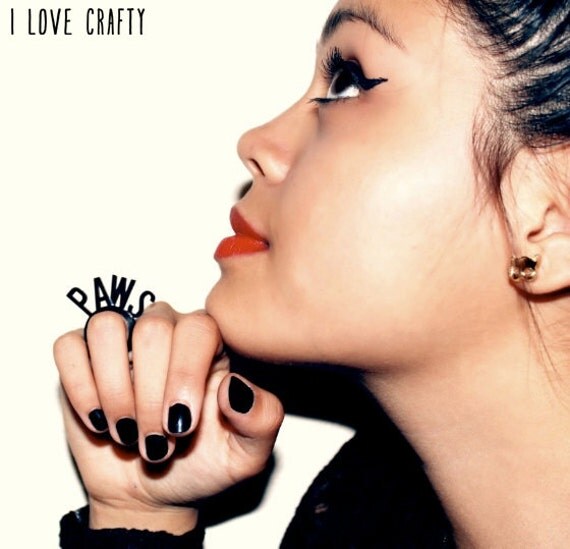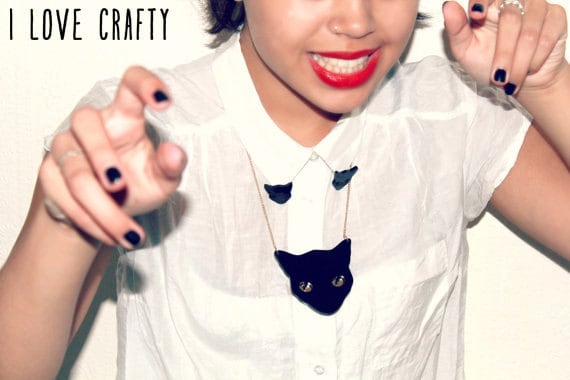 the next best thing to having a real kitty folded up in your arms,
is having a plastic kitty, hanging about your neck or stacked onto
your favorite finger. which is exactly why i would love
to get my little paws all over
i love crafty's
feline fatale collection.
it's kitty purrfection!